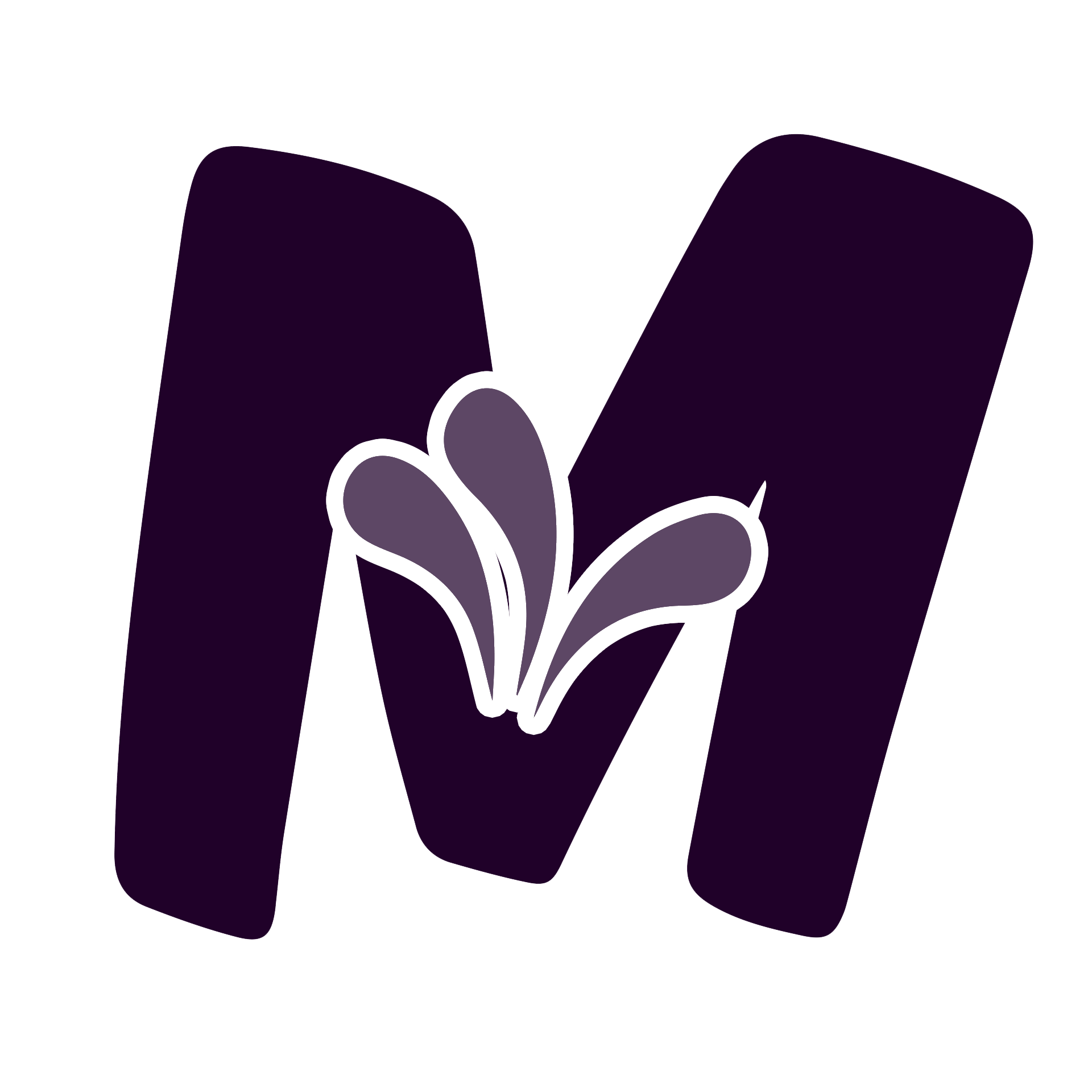 MuchoHentai
The April Fool's joke that went too far..
After the server death of MuchoDoujins I fell into a sort of state of depression. I didn't quote know what to do, did I just quit and do something else? Do I try to salvage and rebuild? Could I do it again?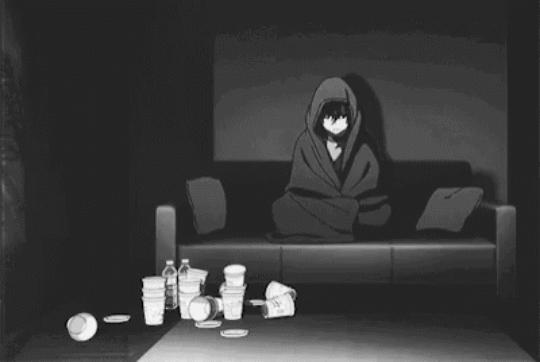 Click image for fullsize
After my surgery I had a good three weeks before going back to work so I watched anime for countless hours until it dawned on me... the comics reader was quite popular... what stops me from going... Animated..

Click image for fullsize
In my search for how to start the site I started with the basics... If I'm going to start a site with this content I'm going to need a lot of storage. That is when I contacted Unlimited Kingdoms and spoke with their server admin. The man was of immense help setting things up for me and I began to build. It took me a while to learn the basics but I had all the time in the world since I couldn't go very far after the surgery.

I ran MuchoHentai's first version for a few while using Xhanch's WordPress plugin "WP-Anime" with the HST scrapper engine. It sadly wasn't very friendly and the support on his website was horrendous, so the project got canned for yet another few months.

Click image for fullsize
I kept the idea of MuchoHentai in my mind for months and after much much much research I had finally prepared myself to try again. I had just turned 18 and I immediately ran to the bank, got myself a credit card, and decided to purchase all of the necessary things to build my project. With the help of the ever-present Server Admin from Unlimited Kingdoms I was unstoppable. I posted my first release on the site on April 1st, 2013 and from then on the site has grown exponentially. We added both Google Analytics and Amazon Alexa onto it as soon as we saw it started to gain traffic so that we could document all of the important events real time.
The following are some of the landmarks that the site accomplished along with the date it accomplished them.
Event
Date
Domain Purchased
06/07/13
Google Analytics Added
12/21/13
Amazon Alexa Indexes MuchoHentai
01/01/14
MuchoHentai Officially Opens
04/01/14
Hit Over 1000 Pageviews as per Google Analytics
06/22/14
Added Wordpress Jetpack
01/01/15
Alexa Global Rank reaches ± 100k
06/16/15
MuchoHentai transfered to a Dedicated Server
08/16/15
Alexa Global Rank reaches ± 50k
10/16/15
Alexa Global Rank reaches ± 25k
03/01/16
MuchoHentai transfered to larger Dedicated Server offshore
06/17/16
Alexa Global Rank reaches ± 10k
12/16/16
Popular Youtuber PewDiePie indirectly mentions site.
12/22/16
MuchoHentai transfered to Unmetered Bandwidth Server
12/24/16
MuchoHentai reaches 50M Pageviews during year
12/31/16
Alexa Global Rank reaches ± 9k
01/01/17
Alexa Global Rank reaches ± 8k
03/01/17
Alexa Global Rank reaches ± 7k
09/01/17
MuchoHentai - 1st Global Sticker Giveaway
12/25/17
Alexa Global Rank reaches ± 6k - 1st Time
04/01/18
MuchoHentai implements global CDN
05/15/18
Alexa Certified Statistics is purchased for further accuracy
07/01/18
Alexa Global Rank reaches ± 6k - 2nd Time
12/06/18
MuchoHentai's top competitor

HH

shuts down.
12/20/18
MuchoHentai records most Pageviews ever - 564k
12/21/18
MuchoHentai acquires second Dedicated Server for better load balancing
12/27/18
YaoiGasm Occurs - second most pageviews ever - 557k
01/06/19
Alexa Global Rank reaches ± 5k
09/01/17
Many of these events were completely out of our hands and many of them had to teach us how to handle major traffic. The site averages 20-22k pageviews an hour with a constant bandwidth usage of 2Gbps distributed all throughout the globe. It is estimated that last year we transferred over 40 Petabytes in the second half of the year alone.

Click image for fullsize

Click image for fullsize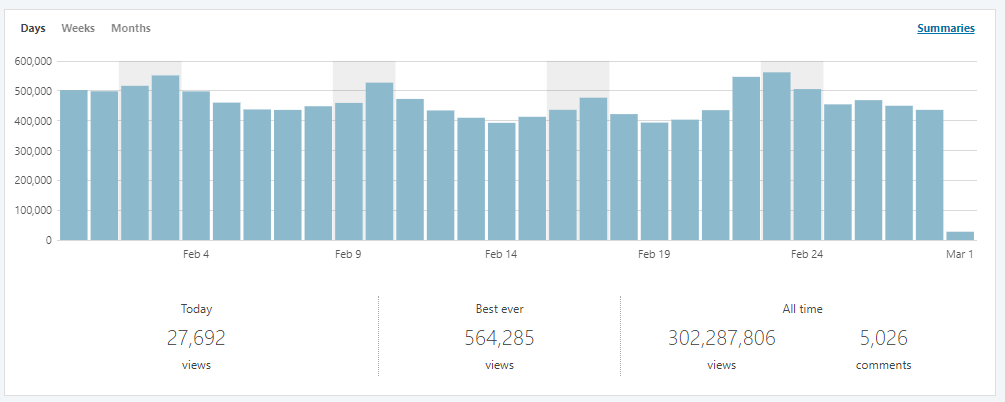 Click image for fullsize
The best description of what the site is as follows
We are a website dedicated to the collection and distribution of hentai from as early as possibly recorded to modern times. We pride ourselves in having a complete collection of hentai throughout the ages in multiple iterations. We do our best to have as many series available in their raw and unaltered states as well as providing them in common translations majoritarily such as English subtitled, English dubbed, and Spanish subtitled. We also do our best to find alternatives in German Subtitled, French Subtitled, and other languages when available.
We do not translate materials on our own as of yet (01/01/19). All materials obtained are gathered from multiple sources with the main focus being providing access to the content as quickly as possible in the best quality available at the time.
As of the beginning of 2019, MuchoHentai has announced that it will be open for v2.0 Beta Testing by our 5th anniversary in April 1st, 2019. It is incredible what can be accomplished through hard work, consistency, and most importantly a little luck. No one should count on the perfect thing to happen, sometimes there needs to be a problem in the way to realize that there is another path all along.